To all who have played soccer here, enjoyed an event, or worked out in the gym... We thank you! Its been a wonderful and successful 12 years here in the Heights. While this property will change hands and use, KICKS will continue in a new location. So stay tuned!
Again thank you!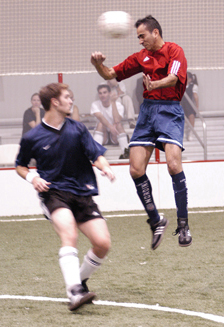 Come play on the state-of-the-art in-fill turf field at Houston's only indoor soccer arena inside the Loop. We offer all the amenities you expect from a first-class arena -- beer & snack concessions, arcade room, showers, TVs and a full gym.
Call us for information about joining a house team or signing up your team for the next season: 713-426-1107, send us an email, or just stop by. Leagues fill up fast!
Click here for more info.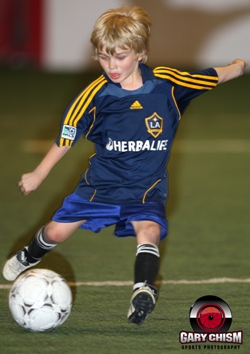 YOUTH CLASSES
Kicks is also proud to offer year-round training for kids of all ages. Your child can walk in for a single class or sign up for any program -- and start at any time! Every class is age-appropriate, managed by licensed soccer trainers, and, most importantly, proven to be a lots of fun! Please call 713-426-1107 or email us to enroll, or just drop in on a class. Click here for more info.
Photography by Gary Chism